Welcome to the Halloween Blog Hop with Memories in tyme.
Oh are you ready for all the spooktacular fun of Halloween? I know I sure am. Glad you decided to come and join us and hop around the Halloween Blog Hop from Memories in Tyme. I hope you can get allot of inspiration from it.
You'll find an array of ideas throughout the hop -- From decorations to gift ideas and more, we hope you'll enjoy each and every project along the way!! This is a TWO-DAY hop, so be sure to catch both days for maximum ideas (you'll find the entire line-up below my post)!!
We have a WONDERFUL Grand Prize for one lucky hopper today -- A Gift Certificate for

Sweet Stamping Treats

!! To be eligible, please visit each "Blog Hop Stop" and leave a comment!! One random winner will be chosen on Friday, October 21st (giving you plenty of time to finish the hop)... For more details on what you could choose if YOU are the winner, please be sure to visit our sponsor:
Let's get ya started on the hop so you can get your creating on. If you've hopped over from
LYNDA
, then you are in the right place because I am number two, woohooo, Several stops along the way will be offering some nifty prizes, so please be sure to keep an eye out for that and have fun.
Here is what I chose for my project. A altered box in the Halloween theme.
I chose to use one of them white boxes from Michael's that has a little closure on the lid.
I chose to color the outside with Black paint from Making Memories. I painted the lid, the 4 sides and bottom.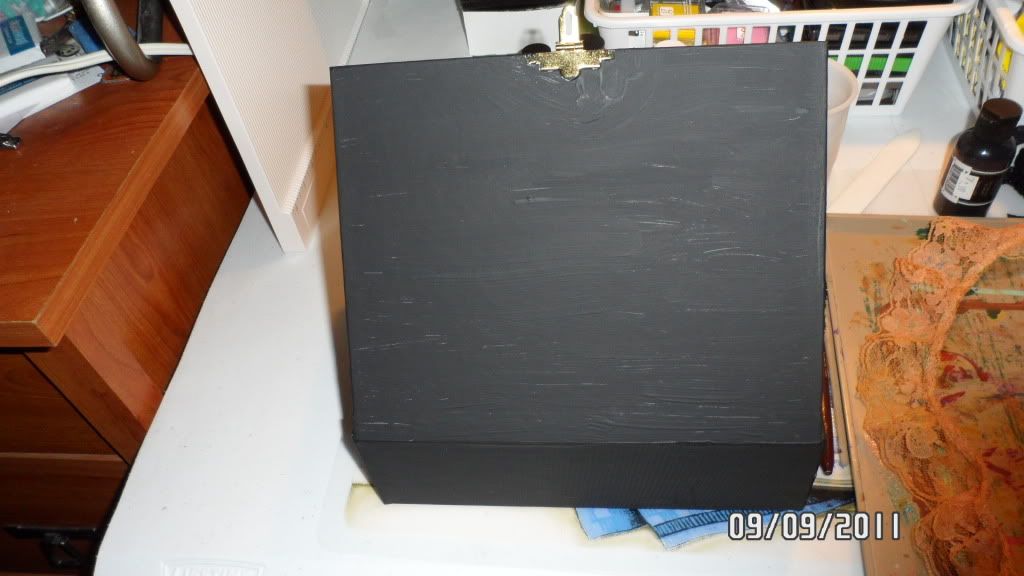 I then took Making Memories eat your carrots which is a bright orange. I painted the inside of the box and lid with this color. Seems that my paint cracked at the part where the lid folds down so i glued on a piece of orange ribbon that says HAPPY HALLOWEEN. I hope this helped over the mistake,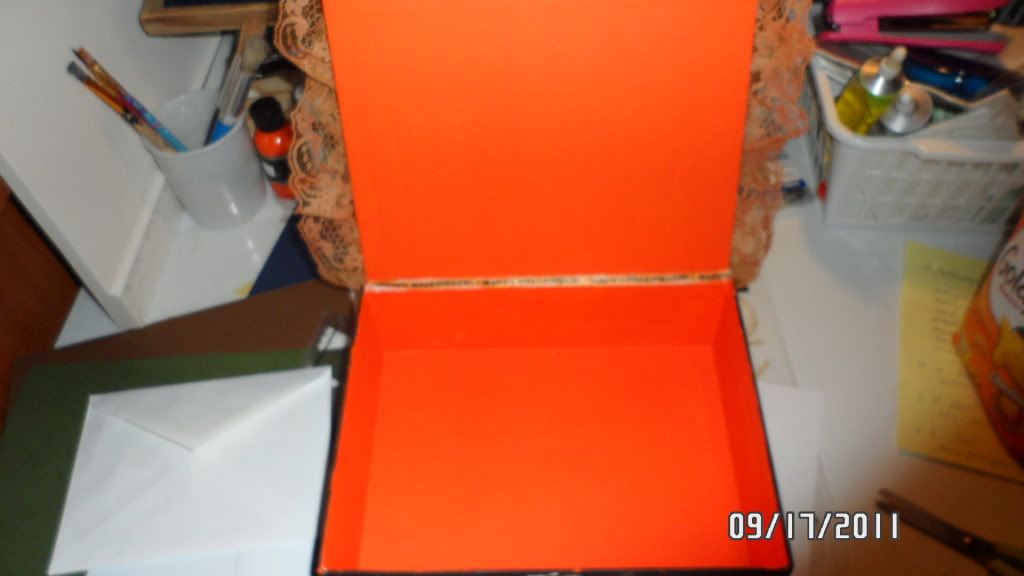 I then got my Rit dye in orange out and cut me a piece of white lace to cover the whole top, all 4 sides. I put the lace in the dye mixture and swirled it around. I had to do it about 5 different times to get the orange I was looking for. Here is the dyeing pictures.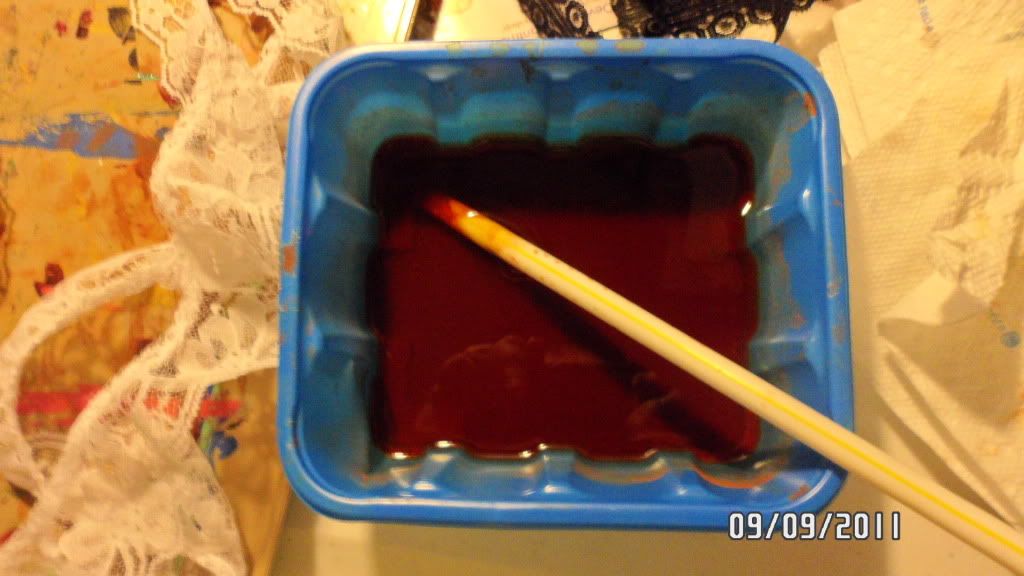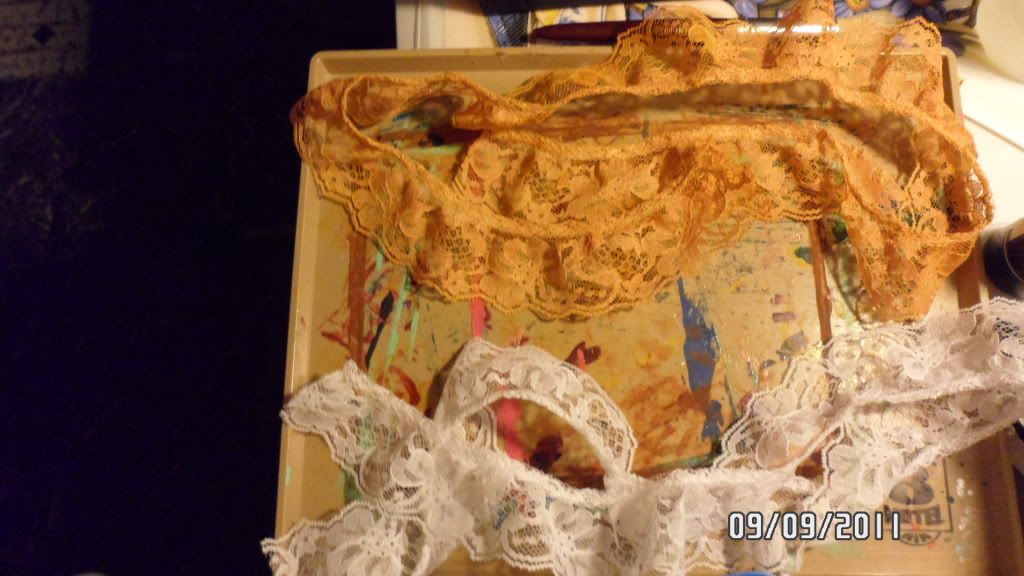 After I attached my lace I took a bright orange ink pad and went all over the top of my lid dabbing it all over. I added 3 small silk roses in orange to the bottom left and top right corners. I then took 2 ghost vinyl stickers , the word boo and oooooo and stars all from the same sheet and adhered them to the top of my lid. Here is what that looks like.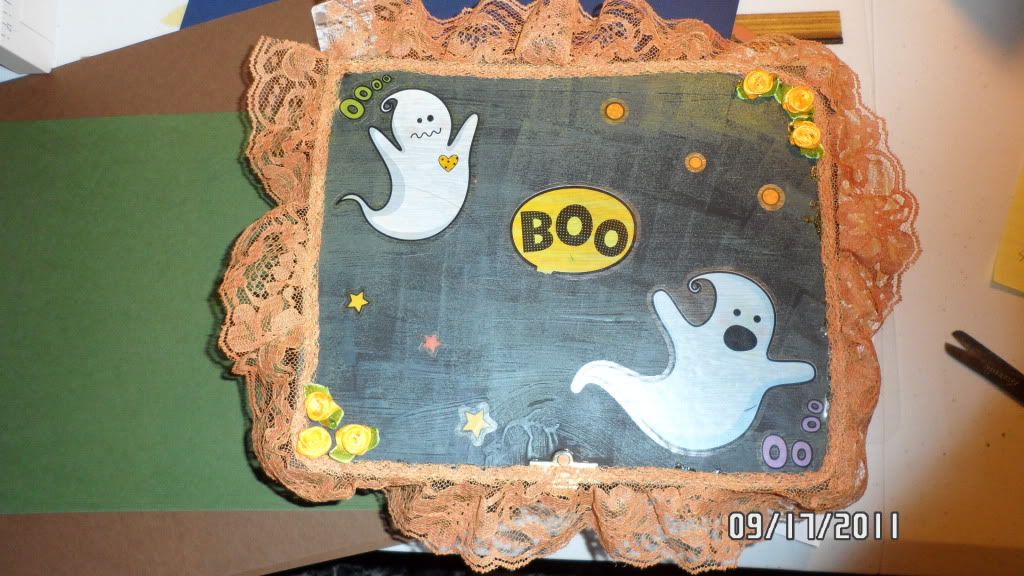 After all that I added some orange candy corn ribbon across the bottom, I took this along all 4 sides.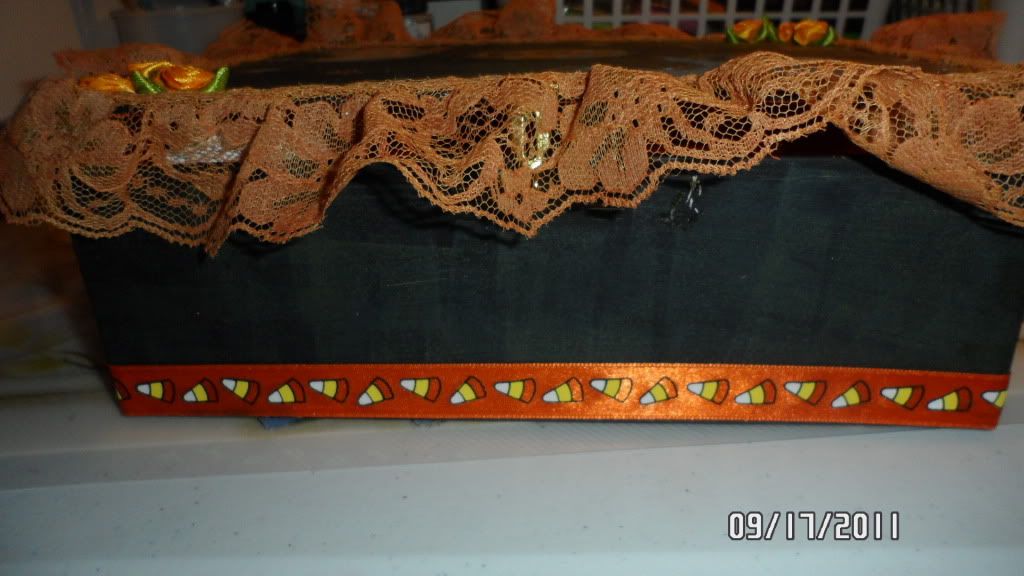 After I got done decorating my box I filled it with Halloween goodies and mailed it off to it's new owner.
Here is another picture of my Altered Halloween Box.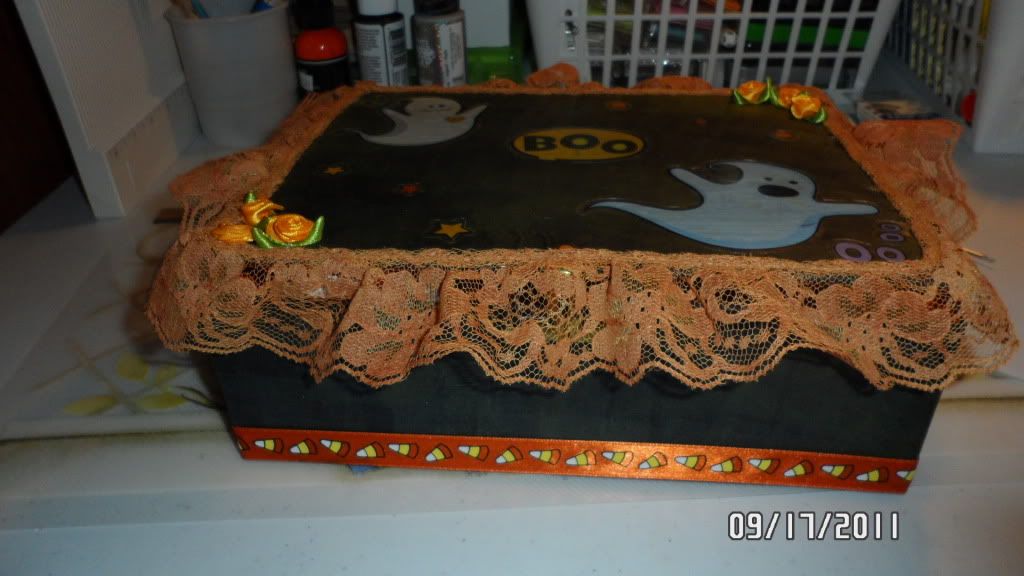 Before you go please hop on down to the end of my blog and join along with me as a follower. I will have some Halloween goodies for one lucky person. You need to be a follower and leave me a comment about what Halloween is for you. I will have Mr.Random choose one lucky person on October 18. Also leave a way to contact you.
There is TWO days for this hop. I am a part of day 2, so if you would love to start at day one here is the entire line up.
DAY ONE (October 15):
DAY TWO (October 16):